Piano Lessons Are Great But What Comes Next?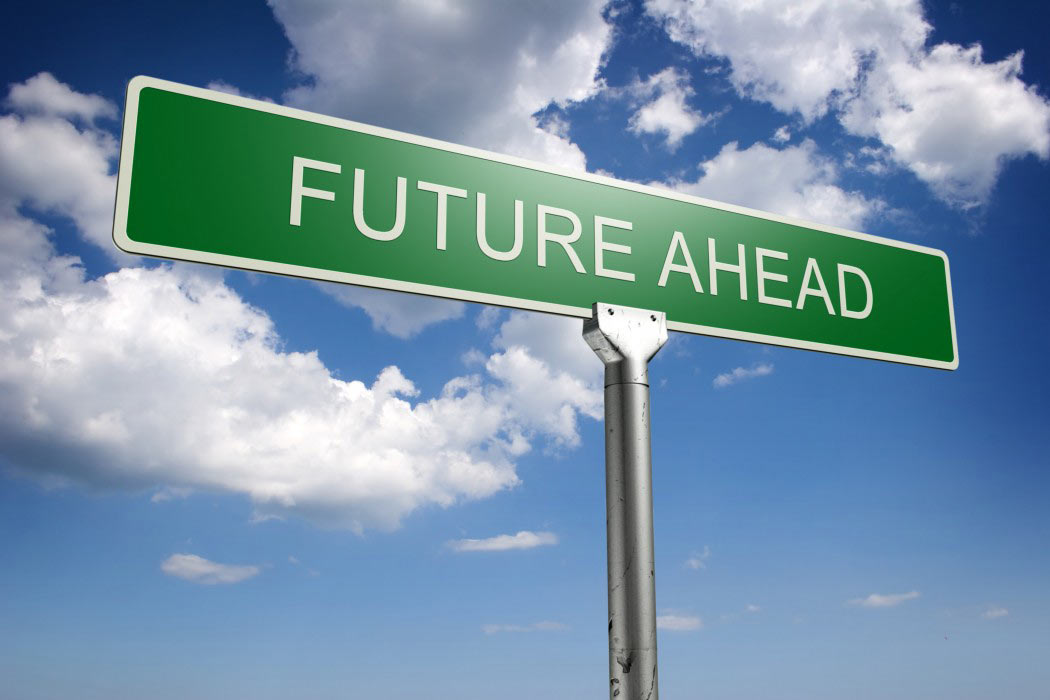 Today I want to talk about a question that students and prospective students have recently been asking more and more…
What happens after my piano lessons with Musiah (i.e. after I have completed all lessons in the course)?
Common sentiments are:
"I wish there were more levels / lessons" (Levels 14, 15, 16 and so on).
"Will I need to take private lessons?"
"How do I continue my musical journey beyond Musiah?"
While a certain amount of forward-thinking is of course good, I do have one word of caution to offer…
In many cases, students are looking forward to the next stage in their musical / piano lessons journey, often before they have even taken their first steps on the path that lies before them.
It's understandable that secretly, many of us yearn for the results and outcomes of tomorrow — today (without the effort that invariably comes between point A and point B).
To put this in perspective (forgive my use of an excessively used saying) but… it really is "not about the destination, it's about the journey".
There is of a vast amount lesson material within the Musiah course to be learned and mastered (approximately 6 years' worth of traditional piano lessons) and there is no magic fast forward button — just smart techniques, practice habits and intelligent lessons that will help you get there in the most efficient way possible without glossing over anything and without skipping your journey.
So my first thought when asked a question like this is usually to return to the present and enjoy the each step of the journey before getting too far ahead of one's self.
But let's suppose you do allow Musiah to be your teacher, and patiently trust in him to guide you step-by-step on this wonderful piano lessons journey that lies ahead of you... what are some of your options once you have completed all of the lessons?
The most natural, logical way for you to continue your learning after your lessons with Musiah will depend on a number of variable factors that will be unique to you, such as
your individual goals and aims
what you want to achieve musically
what particular style(s) you want to play in
whether there are any particular skills you want to specialize in
your individual character
and so on.
The great news is that one of the main skills your piano lessons with Musiah will give you is the ability to teach yourself any song (within reason) you want to learn.
So by the time you have completed your Musiah lessons, you will know how to read sheet music fluently and will be able to tell whether you are playing it correctly, and you will be accustomed to learning and practicing efficiently.
So one option is to simply continue building up a repertoire of piano pieces which you will be able to learn yourself without the assistance of piano lessons from a teacher or a web site.
In terms of considering whether to continue your learning with a live piano teacher, this is also an option that will suit some students.
But an alternative spin on this is... with the skills you will have, you could potentially learn a range of pieces, and then once you have done the basic learning, if you feel you would like some help / guidance from a live teacher to finish the songs to a really high standard, you could consult with a live teacher as needed / on an occasional basis (rather than every week) just to make sure you are on the right track, seek any tips they may have, etc.
In terms of whether more lessons and levels will be added to the Musiah course, time will tell, but to be honest, the reason I don't personally see a great need for more lessons is this:
The goal of the Musiah piano lessons course is to give you a range of skills that will empower you to continue to go forth on your own, creating your own musical journey and destiny.
Perhaps in some ways, it is like a bird that pushes its young out of the nest — so they will fly.
In a life effectively lived, there will inevitably come a point where you cease to be the student and where you will become the 'source' — the source of knowledge and insight for others.
At this point, if I may, I'd like to share with you a brief anecdote from my own piano lessons journey.
Like most students, I received lessons for many years from a number of piano teachers from beginner level, through all the grades up to grade 8, and was still receiving lessons even as I prepared for my first diploma (the Associate in Music Australia or A.Mus.A.).
Then, a few years later, as I contemplated doing my next more advanced diploma (the Licentiate in Musiah Australia or L.Mus.A.), I had an uncommon thought... surely there must come a point where I no longer need a teacher.
Although, normally, everyone sitting for a Licentiate is coached / taught by a teacher, I saw a certain absurdity in this.
Logically, if one has enough skill, musical competence and belief in oneself, one should be able to just look at the sheet music and interpret it — not only correctly, but with style and assuredness.
And it should be quite possible to do this without listening to any recordings of someone else playing the pieces.
In other words, I wanted to see if an interpretation of the music that was 100% mine would pass.
So, rather unusually, as I prepared for my Licentiate, I made a point of not attending any lessons with a piano teacher and not listening to any recordings of the pieces I had to prepare for the exam (none of which I had ever heard before).
Perhaps it was an unnecessary gamble, but I believe it was more of a 'coming-of-age' musically — a statement to the universe and an affirmation for myself that I was no longer the student.
Had I become the 'source'?
On the day of the exam, though the pieces were long and complex, I played them from memory for the two examiners as they looked at the sheet music.
It must have gone well because, as it happens, I did pass.
Interestingly, on the examiners' report, they wrote that my playing was characterized by a "seriousness of intent".
I thought that was an interesting way of describing it.
So my friends, for those of you who are wondering, what comes after Musiah's online piano lessons? The answer is…
If you continue your journey, though the path will be unique for each of you, you will ultimately reach your own 'coming-of-age' musically in your own time and in your own way.
I hope this helps.
And of course, if you are looking for the ideal piano lessons with which to begin your musical journey, I highly recommend the Musiah online piano lessons as a wonderful place to start.
Why not take our Online Piano Lessons 14 Day Free Trial and see where your journey takes you.
Thanks for reading,
Brendan Hogan L.Mus.A, A.Mus.A.
Piano Teacher & Musiah Inventor
HELPFUL LINKS
Piano Lessons Or Keyboard Lessons – What's the difference?
Weighted Keys Vs Unweighted Keys
Getting Started (What equipment do I need?)
MIDI Keyboard Requirements for Musiah
The 3 Different Kinds Of Keyboard Lessons
RECOMMENDED ARTICLES
Online Piano lessons – Do They Work?
Piano Lessons For Adults
Piano Lessons For Kids
Piano Lessons For Beginners
Advanced Piano Lessons
Free Piano Lessons (on piano technique)
The Best Piano Method
The Best Piano Learning App
Learning To Play Piano As An Adult – Why it's easier than you think!
---
Related Articles