Musiah – The Best Piano Learning App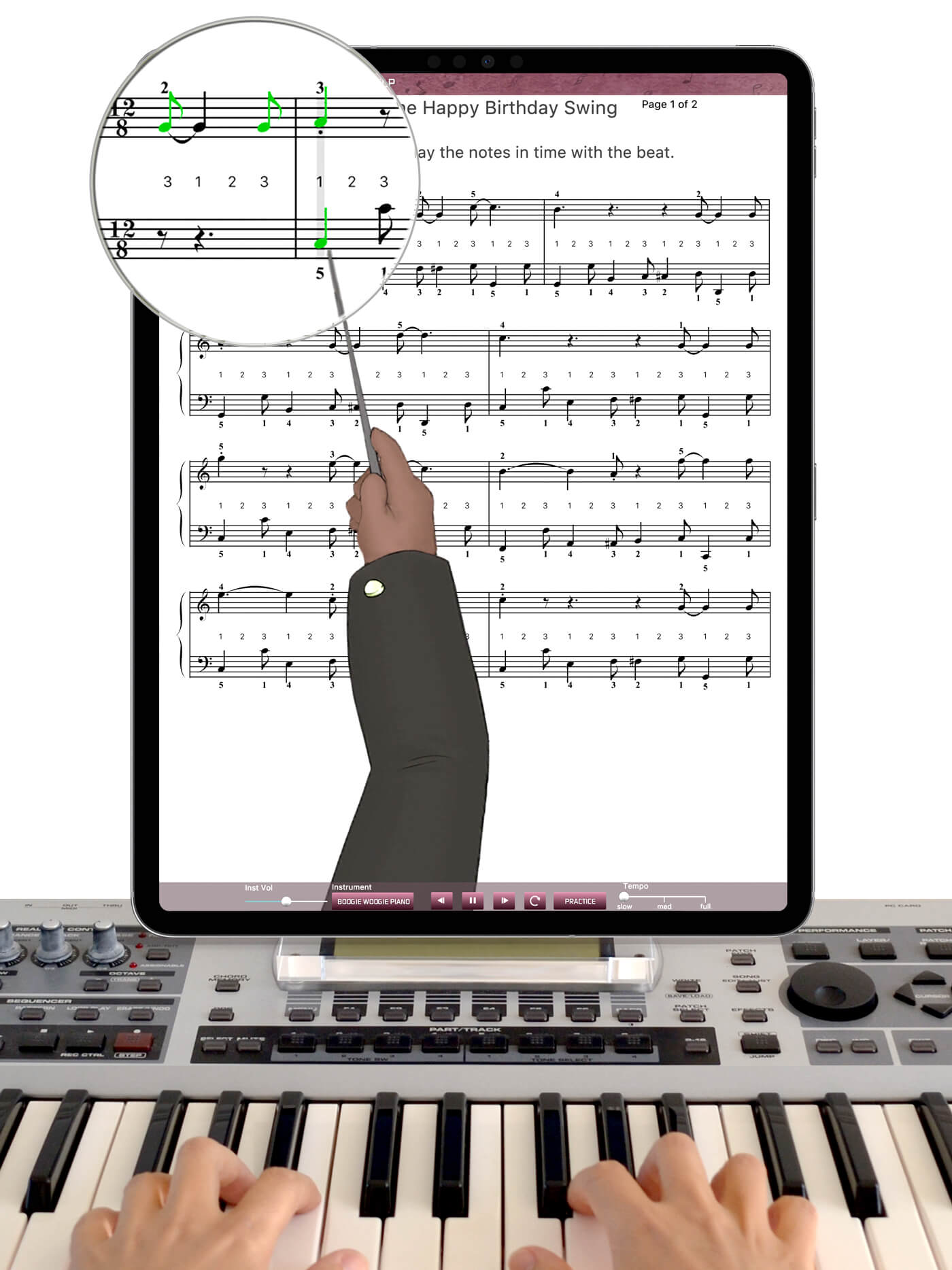 The Musiah piano learning app takes you from beginner to advanced up to 1ind6 times faster
Looking for the best piano learning app? On this page, you'll discover...
What is Musiah?
The Musiah Piano Learning Method
A Fast and Fun Piano App (Learn 16 times faster)
What You Will Learn
How Musiah Works
Features & Benefits
Watch Musiah Piano App Demo Video
Musiah is a new kind of piano lessons app in which you learn to play piano with our unique A.I. piano teacher.
Responding to your playing just like a live teacher, Musiah speaks to you, points to the sheet music and guides you step by step. So your learning is fast, effective and fun.
There is simply no other piano learning app in the world like it.
As you learn how to play piano songs with Musiah, you will receive a comprehensive music education. From note reading to rhythm, scales to chords, ear training to memory training, music theory, playing technique and more, Musiah even teaches performance skills.
"Musiah is so incredibly effective that students learn piano up to 16 times faster compared to when we used to teach the same syllabus in schools with live teachers," says piano teaching expert and Musiah inventor, Brendan Hogan L.Mus.A, A.Mus.A. – a veteran with 38 years piano teaching experience who has himself trained over 800 piano teachers.
The Musiah course takes you from beginner to advanced in the shortest time possible, empowering you by showing you how to teach yourself piano. So you learn real skills you can use to teach yourself to play piano songs in any musical style.
Our lessons are suitable for students of all ages – even seniors. In fact, more than 70% of our students are adults who are achieving great results (some even in their 70's and 80's) — so Musiah is perfect for adults and seniors as well as kids from age 7.
If you've been searching the internet for ways to learn how to play piano, you have probably come across many sites claiming to offer the best piano lessons, but Musiah is very different. Musiah is truly special!
Nowhere else will you find a way to learn piano that is so effective, intuitive and life-changing.
Daily, we receive emails from students all across the globe expressing deep joy and gratitude, such as the following unedited comments from recent customer emails:
Amazing software... you have forever changed my life!
I cannot thank you enough for this amazing software. I never thought I would have the opportunity to learn to play. There are times after completing a lesson when I am overwhelmed with gratitude to the point of tears. I do believe you have forever changed my life, Mr. Hogan. Thank you. Thank you. Thank you.
Rebecca Ramirez, United States
I love Musiah... Technically, now you rank just below my parents in terms of gratitude and respect.
I'm 29 years old and have no training on the piano. I love Musiah. I love the story and the whole interface, yesterday I found myself clapping with my fellow alien mates after an exercise :)
I live in Salalah, a city in Oman and I still have to find anyone who teaches or even knows traditional piano yet. Thank you for making my dream true and thank you for being my virtual Guru (in the traditional Indian term). Technically, now you rank just below my parents in terms of gratitude and respect.
Sahla Jamsheer,Oman
The best learning tool I've ever come across.
Thanks a lot for the encouragement. Ultimately I'm indebted to Musiah; it's perhaps the best learning tool I've ever come across.
Tom Hughes,United Kingdom
The programme is really superb.
I am thoroughly enjoying the process and I would never have thought I could learn so much in such a short time. The programme is really superb. I think I am clocking several hours a night but it certainly doesn't feel it. I found the hall of fame videos very inspiring as well.
I'm very grateful for your support, its second to none. My only concern at this time is for all the traditional teachers across the globe!
James Murch, United Kingdom
I am truly amazed at the progress my son is doing! I am so grateful that I found Musiah.
I have to say that it's a brilliant program! I was impressed when I tried it out, but I am truly amazed at the progress my son is doing, especially because of his age. And he won't let go until he gets 5 stars!
I completely stopped teaching him. The only thing that we practise in addition to Musiah, which I'm not even sure is necessary with all the technology, is writing notes in his manuscript pad.
Thank you! I am so grateful that I found Musiah.
Alexandra Beytenbrat, Israel
What you have created is brilliant! Absolutely brilliant.
I have to say that I think the stars have finally aligned for me to learn the piano and keyboard! And I'm absolutely thrilled. It has been a long time goal of mine as an adult to do so. But as a busy executive, I don't have the luxury of learning on an instructor's timetable. So, When I told my wife earlier this week that I was finally ready and wanted to try and find an online piano instruction program that would let me go at my pace, she (being a piano player herself) said "all you need to do is buy some books for adults, and I can guide you through them". You don't know how absolutely positively without a doubt glad I am that I did not take her advice! Had I done so, I hate to think what I would never have discovered in your solution or achieved from it.
Having only experienced your application for a little under a week now, I can say that what you have created is brilliant! Absolutely brilliant. This is a solution that not only meets my individual needs, but actually works. And in an unprecedented way for me, I feel as though I'm being instructed with professional human touch through a software application. I hope that what must've been painstaking efforts for you is paying off, because it should. I know that it will for me. Thank you, thank you, thank you. I am finally learning how to play piano!
With deep regard from an excited student,
Nate Delahunty, United States
You are on the forefront of a revolution in education — and not just in music!
I wanted to try learning something completely new to me (my wife for half a century has pointed out I have no sense of rhythm or timing). Your use of the internet for competence based teaching with progressions, leveling up etc — is innovative and for me brilliant.
You are on the forefront of a revolution in education — and not just in music.
Keep going!
Dick Reece, United States
Thank you, thank you! Your software is incredible! In your debt always
Thank you, thank you! Your software is incredible! I am a 50 year old that always dreamed of playing the keyboard, but knew it was probably far too complex. Your game approach looked fun enough to give it a try. Remarkable! I am actually reading music, playing the keyboard and having a blast!
Well, done Sir! It is nice having a patient piano teacher willing to help me 24 hours a day. ;-)
Thanks again! In your debt always.
Jonathan West, United States
Wonderful program...definitely worth its price!
I'd like to thank you for such a wonderful program which allows me to learn piano staying at home and playing whenever I have free time. I truly love the way it's organized.
Before signing up to Musiah notes were sort of Chinese characters to me, but not any more! Great job here and it's definitely worth its price!
Nikita Azarov, Russia
Such a great program... light years ahead
I just wanted to compliment you on such a great program. I have studied music in some form or another since I was 3. I'm a decent composer and I realized if I really wanted to take my skill to the next level I needed to be able to play and sight read piano much, much better. I had the rudimentary keyboard skills in University and even some private lessons… but they always bored me to tears, so I just rushed through and it didn't stick. I always wanted to play better, and even though I have a natural aptitude, lessons just didn't work with however it is I learn.
Musiah is amazing. I watched your video on YouTube about the mistakes in how students are learning and was happily surprised at what good points you brought. Already I feel like I'm light years ahead of any other time I've studied. And Musiah is able to keep me moving fast, yet at the same time, adding so many concepts in there, making sure I really get them and really getting the sight reading muscle working in a fun way. So excited about it. Thank you so much for creating it. Can't wait to show my friends with kids this great program.
Jaime Hartwick, United States
I haven't encountered imagination on your scale since I worked with Disney.
Brendan, I'm very impressed with your methods, and the creativity that expresses them. I haven't encountered imagination on your scale since I worked with Disney people years ago.
Milt Dereyna, United States
Your system is an answer to my prayers... truly a gift!
I am really enjoying my lessons. It has been my life-long dream to play the piano so your system is an answer to my prayers. I have never spent more time practicing anything more than my piano and as a mature student I need all the practice I can manage — lol.
Thank you for your vision and your dedication to helping your students become the best they can be. Your system truly is a gift! Thanks again for all your help and for Musiah. I tell everyone about my newfound passion and about this amazing program. It has truly been life-changing for me!
Gail Beinert, Canada
Much much better than traditional piano lessons
Musiah is a very very good piano lessons website. I can say that Musiah is much much better than traditional piano lessons.
Rabia has learned a piano lessons over 3 years with a traditional piano teacher at a music school. After, she tried Musiah (the free trial lessons), and I asked her " Which one is better?" Her answer was "musiah"(She said from her heart)
I do agree with her. What I can say is "Absolutely, I'll recommend Musiah to my friends."
I did recommend Musiah to one of my friend. She brought her daughter to try Musiah at my place last night. Her daughter had a piano lesson with a traditional piano teacher before too. After she tried Musiah for few hours. She told me that " I really like Musiah". Now my friend looking to buy a laptop and Midi controller to join Musiah.
Lek (Onanong, Tamcelik) Australia
We could literally add hundreds more emails like these here (these are just some of the recent ones).
By now, hopefully you're starting to appreciate the truth that Musiah is absolutely unique. For many students, it represents the very best way to learn how to play piano — a method that is, in all honesty, vastly more effective than any other online piano lessons or piano learning apps.
All through our website, you'll come across inspirational stories like the ones above — from adult students, parents of young students, and young students themselves.
As Musiah Inventor Brendan Hogan observes...
-----------------
"As a piano teacher (and trainer of piano teachers) for more than 38 years, my life-long passion has always been bringing the gift of music to students of all ages — adults and kids, from beginners to advanced — through affordable, effective, fun piano lessons.
But until I invented Musiah — NEVER BEFORE in my career (whether teaching personally or employing teachers to teach on my behalf) — have I received this kind of phenomenal feedback — feedback that is overwhelming in its deep appreciation and its effusive, sincere, joyful, heart-felt praise and gratitude."
-----------------
The Secret to Our Success
The secret to our success is great teaching – which is at the heart of everything Musiah does. For example, our piano method was continually tested and refined over an 18 year period BEFORE being embodied as a revolutionary invention known today as Musiah.
No other piano method has been so extensively tested in the real world and continually analyzed, re-worked and improved upon to bring you the unique approach to learning piano that only Musiah can offer.
Plus, it's fun – as well as plenty of games, there's even an optional story mode that allows you to learn as a character in an adventure story set in the future.
So if your dream is to learn how to play piano – our lessons are the most effective, affordable and practical way to learn!
And you can get started right now with just a few clicks.
Special Offer! Learn Piano Free For 14 Days
To use Musiah, you need a MIDI keyboard with at least 49 keys and a MIDI connection to a PC, Mac or iPad.
---
Why Musiah Is So Popular With Students
Musiah's learn to play piano app
is free to try for 14 days
is fun and incredibly effective for both adults and kids
provides essential, instant accurate feedback
teaches music theory as well as practical learning
enables parents of young students to become involved
prepares students for real-life performances
keeps young students (and the young-at-heart) engaged by telling an optional story
empowers students to learn piano at their own pace, and
on a Musiah subscription, up to 6 family members can learn for the same low price.
2. The Musiah Piano Learning Method
Watch Musiah Piano Learning Method Video
The Musiah Piano Learning Method is a method of teaching piano that uses a highly efficient combination of techniques to vastly improve the effectiveness of the traditional piano method.
Developed and refined over two decades, the Musiah Piano Method has already been taught to over 80,000 students in Australia alone.
To learn more about this amazing piano method view the above video OR check out
The Best Piano Method — Compare
OR
The Musiah Piano Method Defined
3. A Fast and Fun Piano App – Learn Up To 16 Times Faster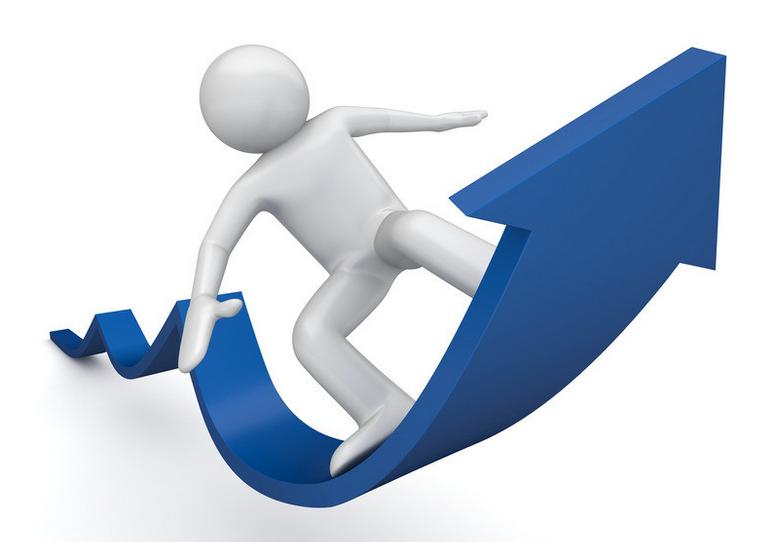 Power your progress with the Musiah piano app
The Musiah piano app is so effective that it can genuinely have you learning piano up to 16 times faster than traditional piano lessons.
In this insightful article, discover
how YOU too can learn to play piano an amazing 16 times faster
peruse case study results that reveal insights to maxmise your progress
meet Michael Ortiz - the first of many students to learn the entire Musiah piano course up to 16 times faster than students learning the same syllabus through traditional piano lessons, and
view a video of Michael's playing at just 18 weeks.
How To Learn Piano 16 Times Faster - Read Full Story
4. What You Will Learn
Medly Of Songs You Will Learn
At a glance... Musiah will give you a complete music education including
how to read sheet music for both left and right hands
music theory
scales & technical exercises
learn to play hundreds of piano pieces
learn to play different piano styles — classical, jazz, folk & contemporary
For full details view What You Will Learn With Musiah
5. How Musiah Works
How the Musiah piano learning software works
Musiah is a state-of-the-art piano learning software application that runs on your PC, Mac or iPad.
It guides you by speaking to you personally and showing you where you need to improve.
When assessing your playing, Musiah compares what you have just played with how it should be played, and considers whether you
played additional notes that are not in the sheet music
omitted some notes
played some notes incorrectly
made errors in the timing
made errors in the duration for which notes are to be held
paused in the middle of the piece
played nothing at all
and every other conceivable variant including whether any or all of the aforementioned issues occurred in the Left Hand, Right Hand or Both Hands.
Then Musiah prioritizes which issues to address and in what order to address them, and guides / coaches the student in various ways.
6. Features & Benefits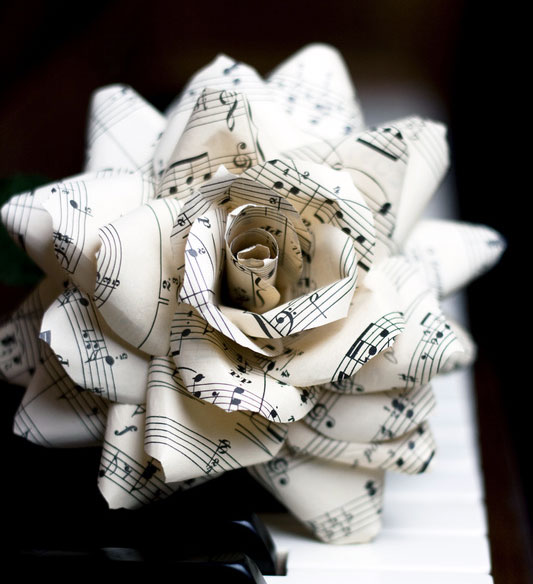 Let the Musiah piano app give you the gift of music
Features
The Musiah piano learning app has so many features it's impossible to list them all but here are a few to start with...
latest patented A.I. (Artificial Intelligence) technology
top quality virtual instruments
CD quality audio backing tracks
ensemble pieces — you play one part while virtual characters play other parts
highly interactive — way beyond video style piano lessons
regular progress reports by email
personalized certificates as students complete each level
View Musiah Features for more info.
Benefits
Musiah's piano learning software brings tremendous benefits to students (including adults), parents and teachers such as;
learn piano 16 times faster than traditional lessons and have more FUN doing it
learn how to read sheet music fluently
cost savings (up to 6 family members can learn piano for one low fee)
convenience (no driving to and from piano lessons)
students are safe learning piano with Musiah
View The Benefits Of Musiah for more.
YOU MAY ALSO LIKE
A Piano Lessons App That's "More Human Than A Teacher"
RECOMMENDED ARTICLES
Online Piano lessons – Do They Work?
Piano Lessons For Adults
Piano Lessons For Kids
Piano Lessons For Beginners
Advanced Piano Lessons
Free Piano Lessons (on piano technique)
The Best Piano Method
Learning To Play Piano As An Adult – Why it's easier than you think!
---
Related Articles