Meet Hugo – The Dog Who Loves To Play Piano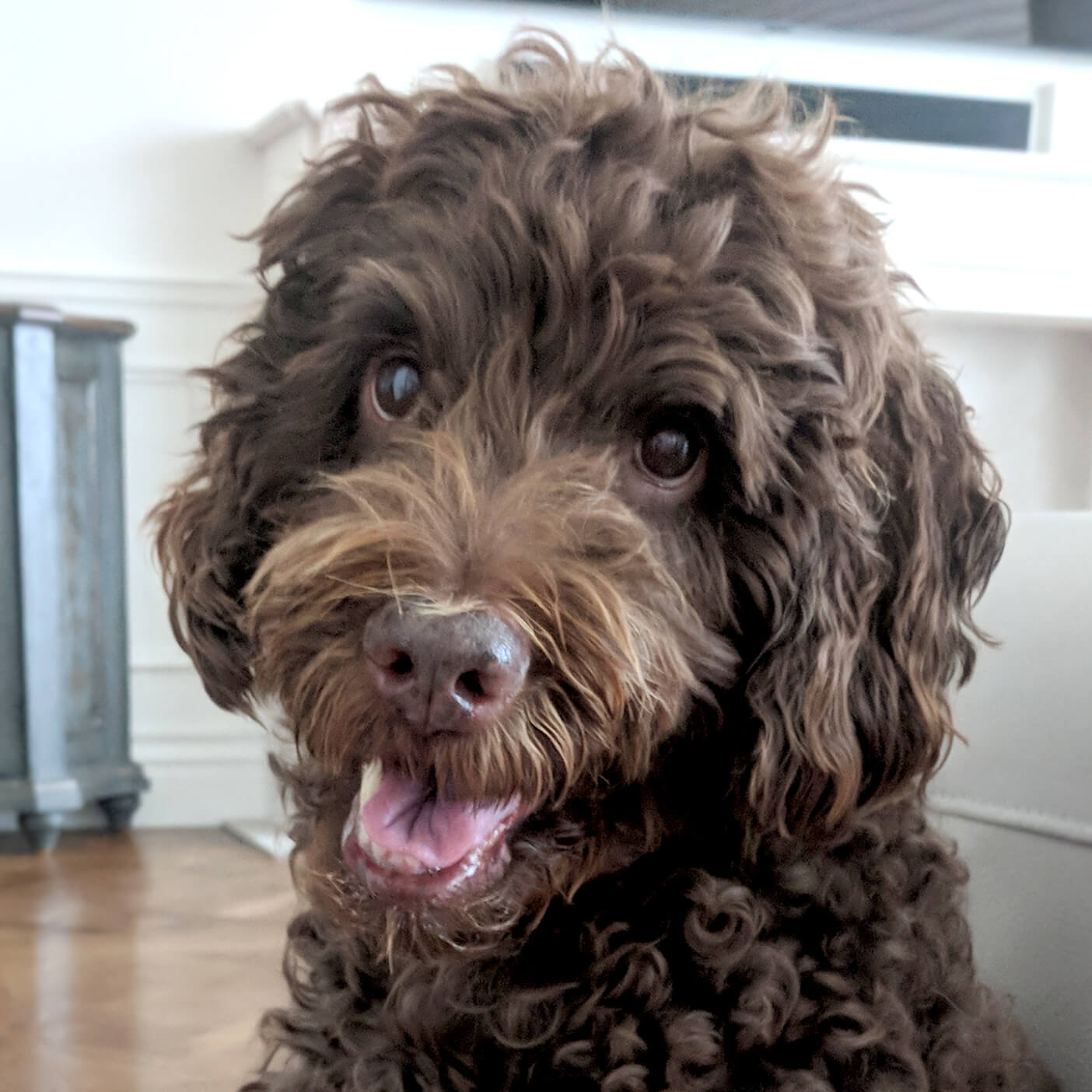 Hi! My name's Hugo. I'm an 11½ year old labradoodle, and I've always loved piano!
I love everything about the piano – the sound it makes (especially when my Dad plays), and I love learning to play piano... that's THE BEST!
Explore My Story and pics below but first...
Check out my amazing piano playing skills in this awesome video
Check out my crazy video. I can play Musiah Piano Lesson #1 - WOW!
My Story
Anyway, where was I? Oh yeah... I'm a 5th generation Australian labradoodle. I'm 11½ years old which makes me 80 in human years (ancient I know)!
But I haven't always been this old.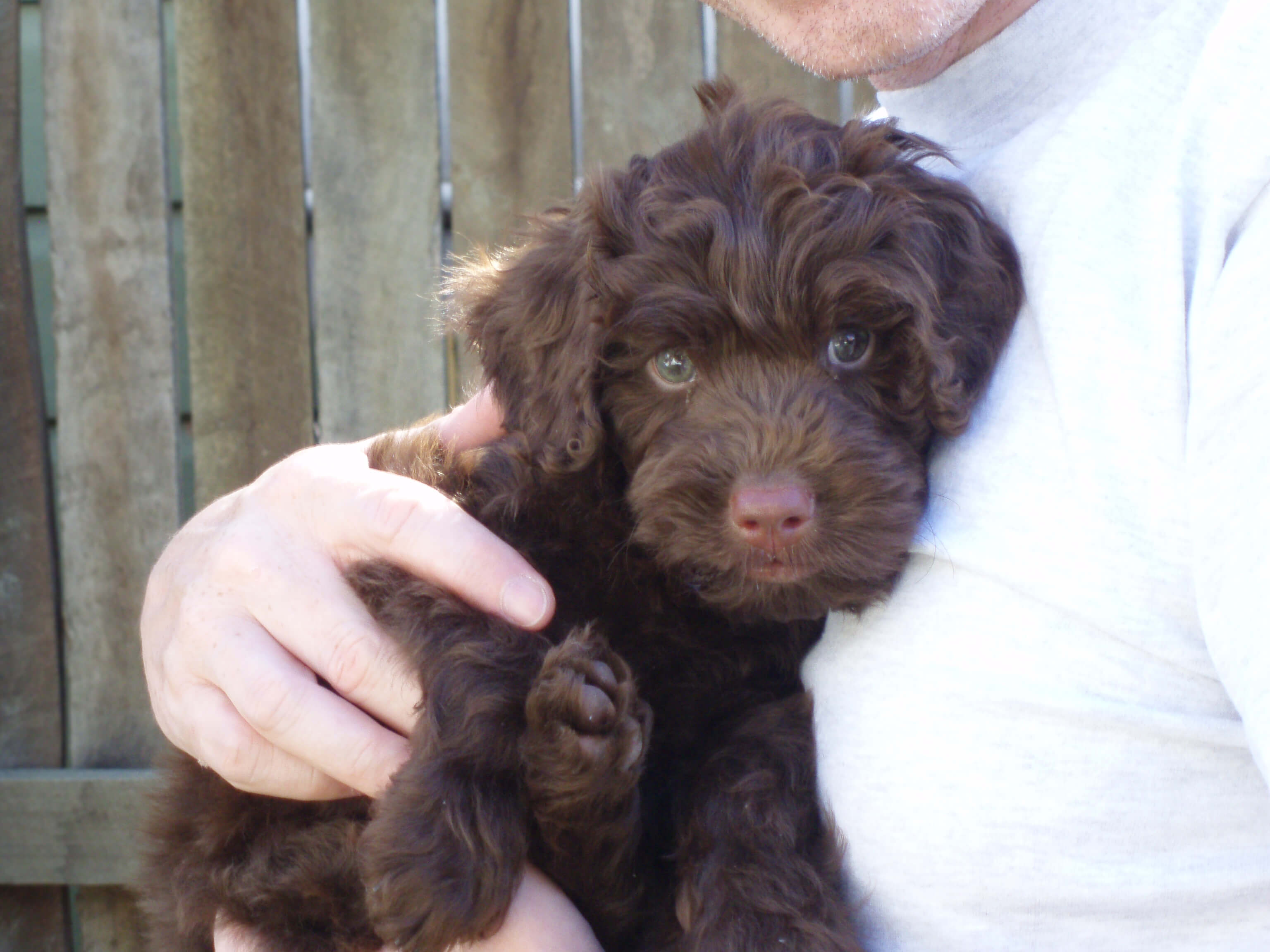 This is me the day my Dad picked me up when I was just 8 weeks old.
As well as piano, I enjoy lots of other stuff...
like playing with my bear...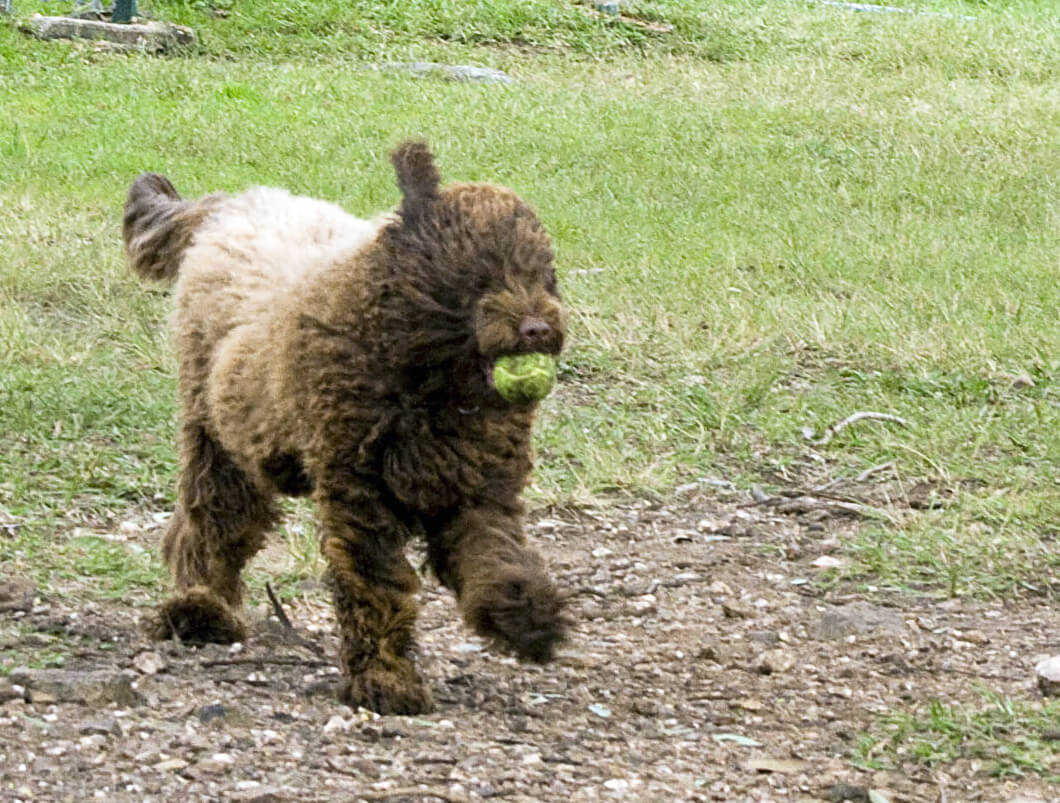 playing with my ball...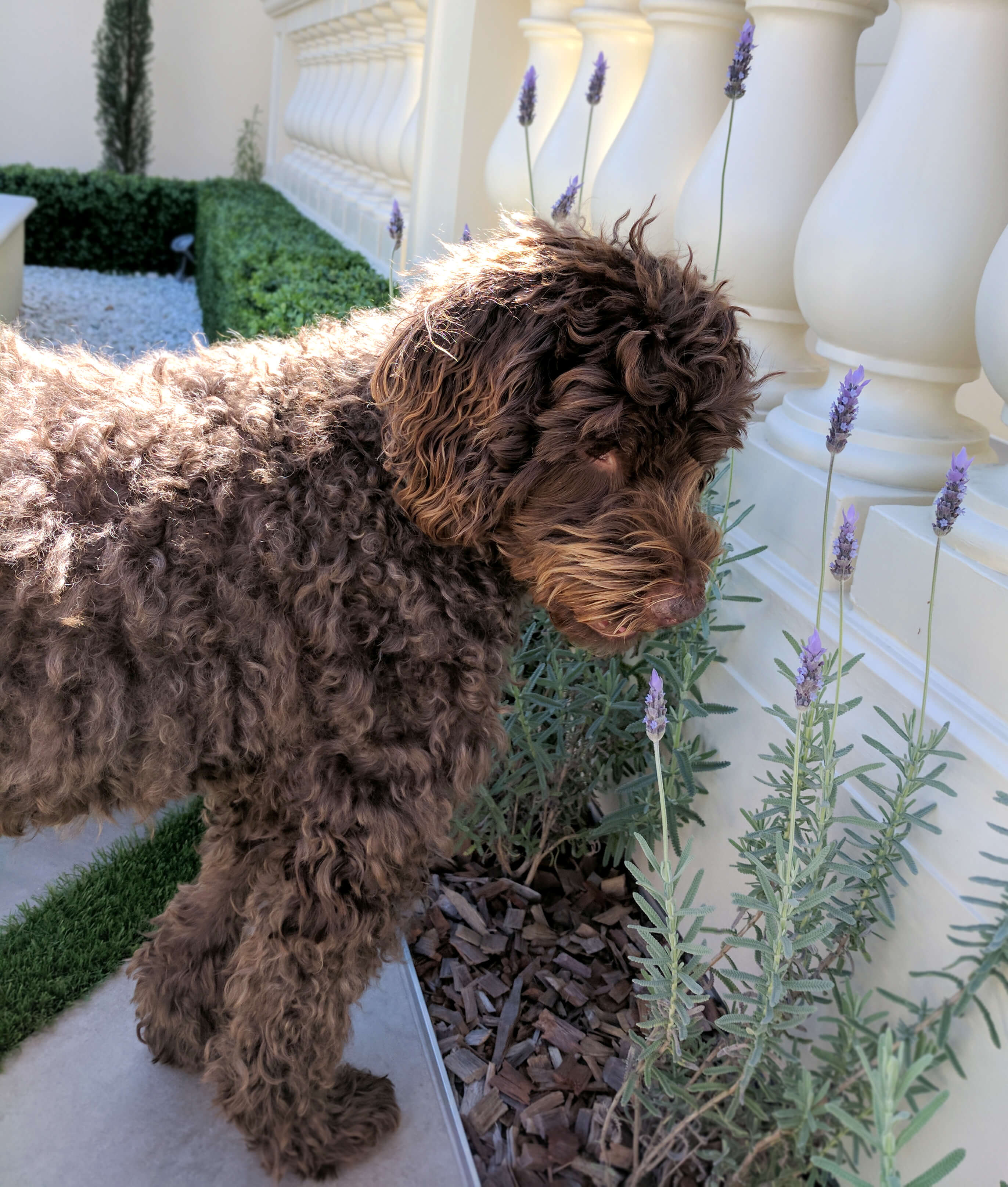 smelling flowers...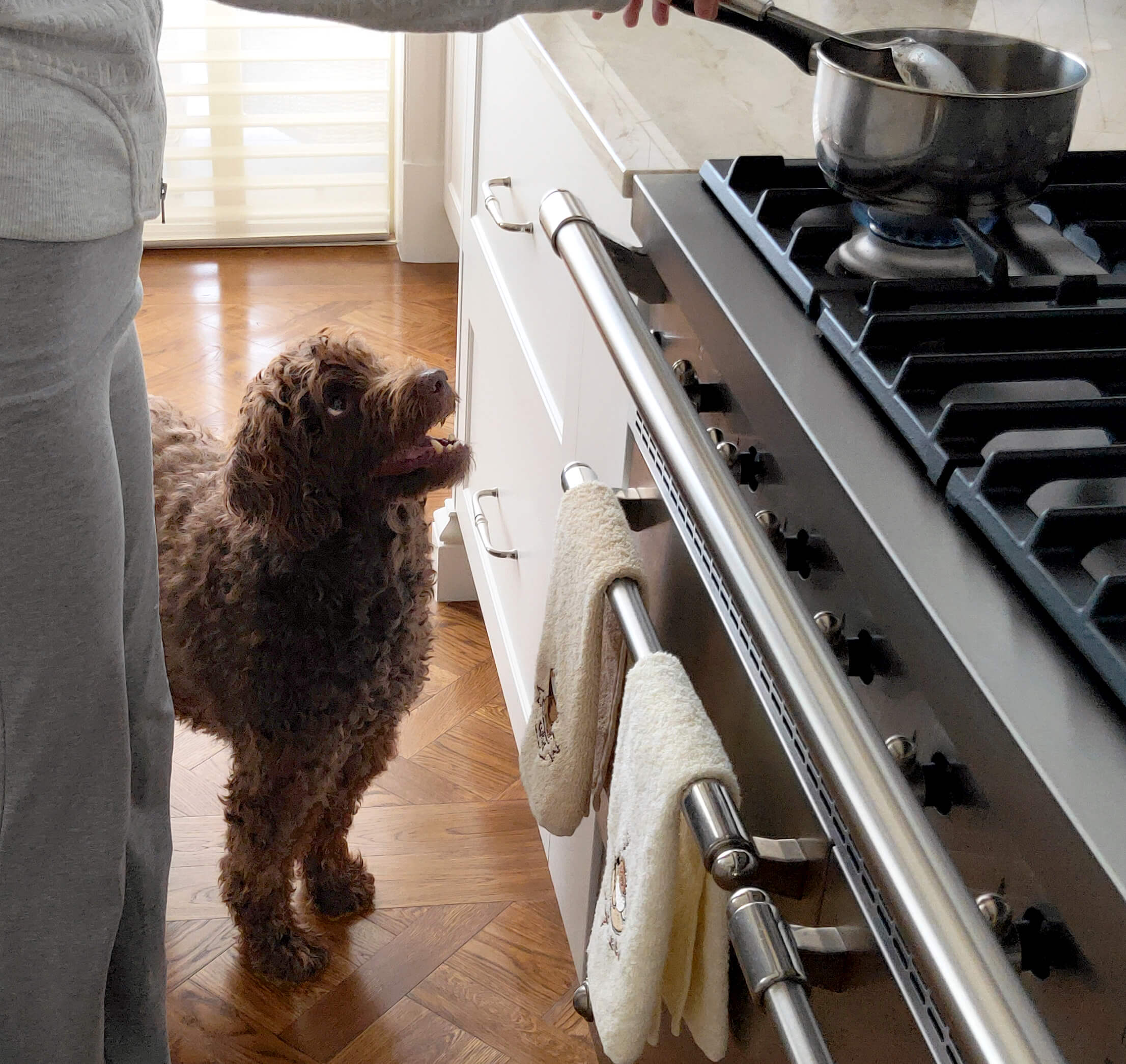 supervising culinary creations in my kitchen (I'm a bit of a foodie)...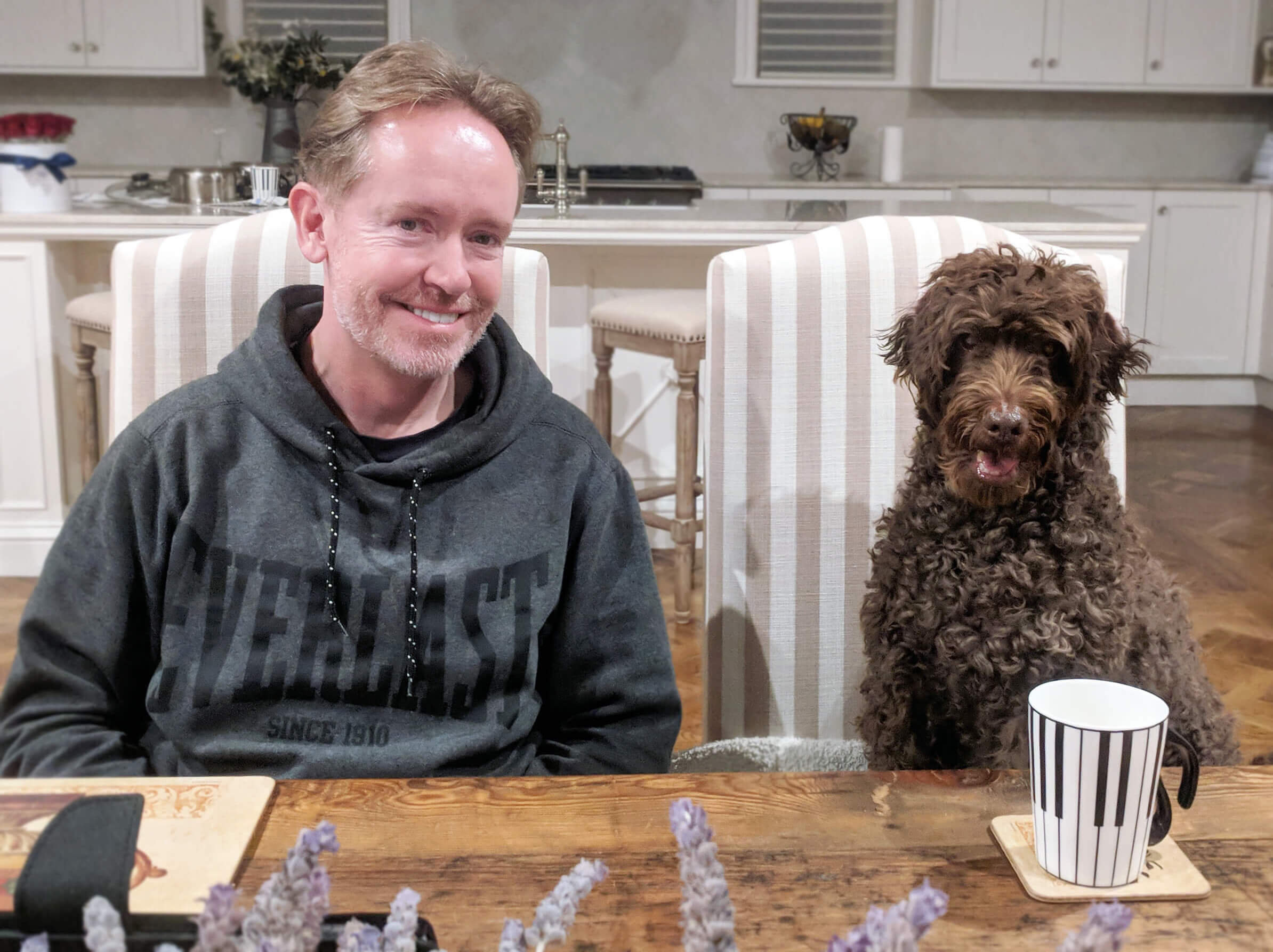 having a cuppa with by Dad...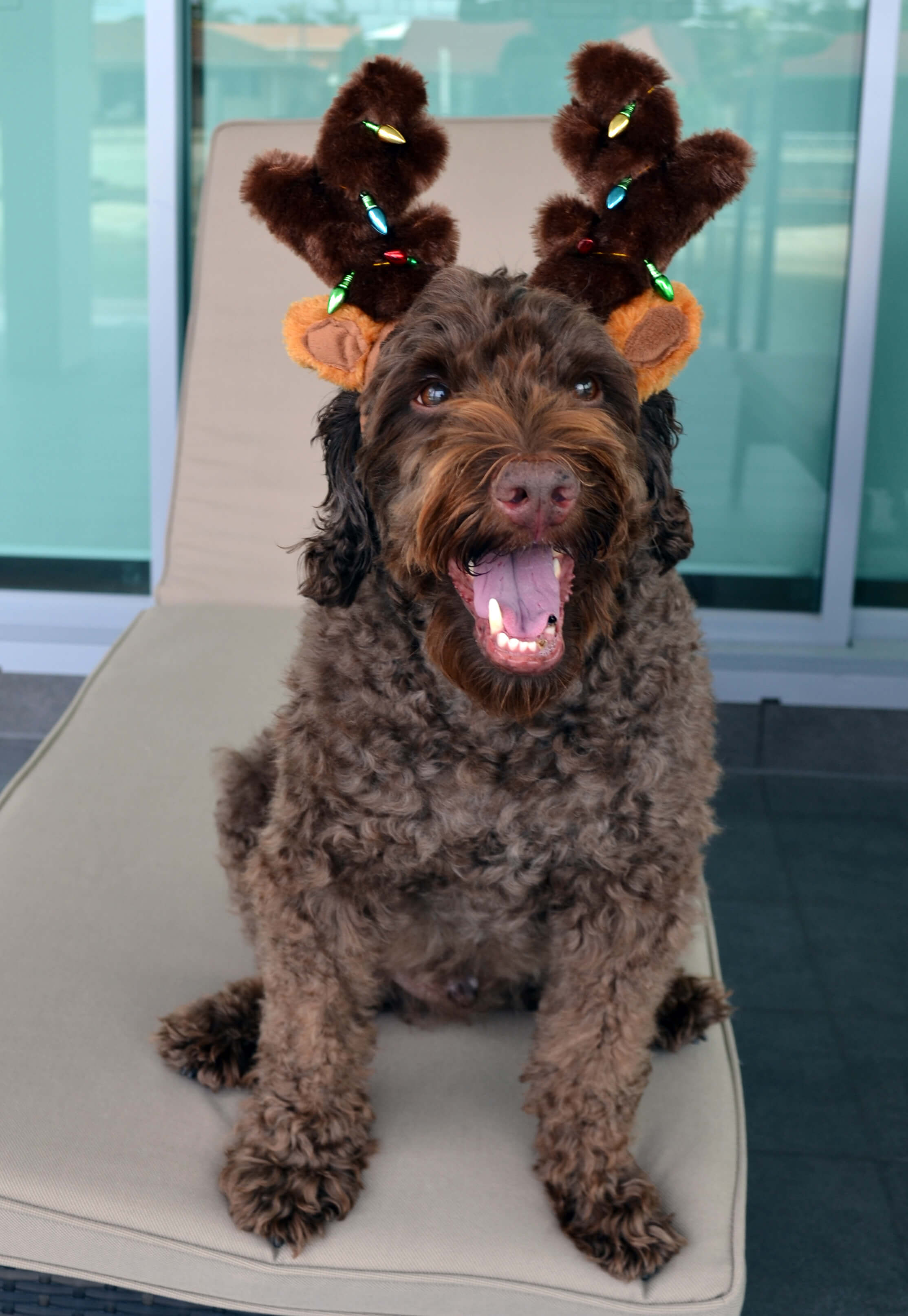 dressing up for Christmas...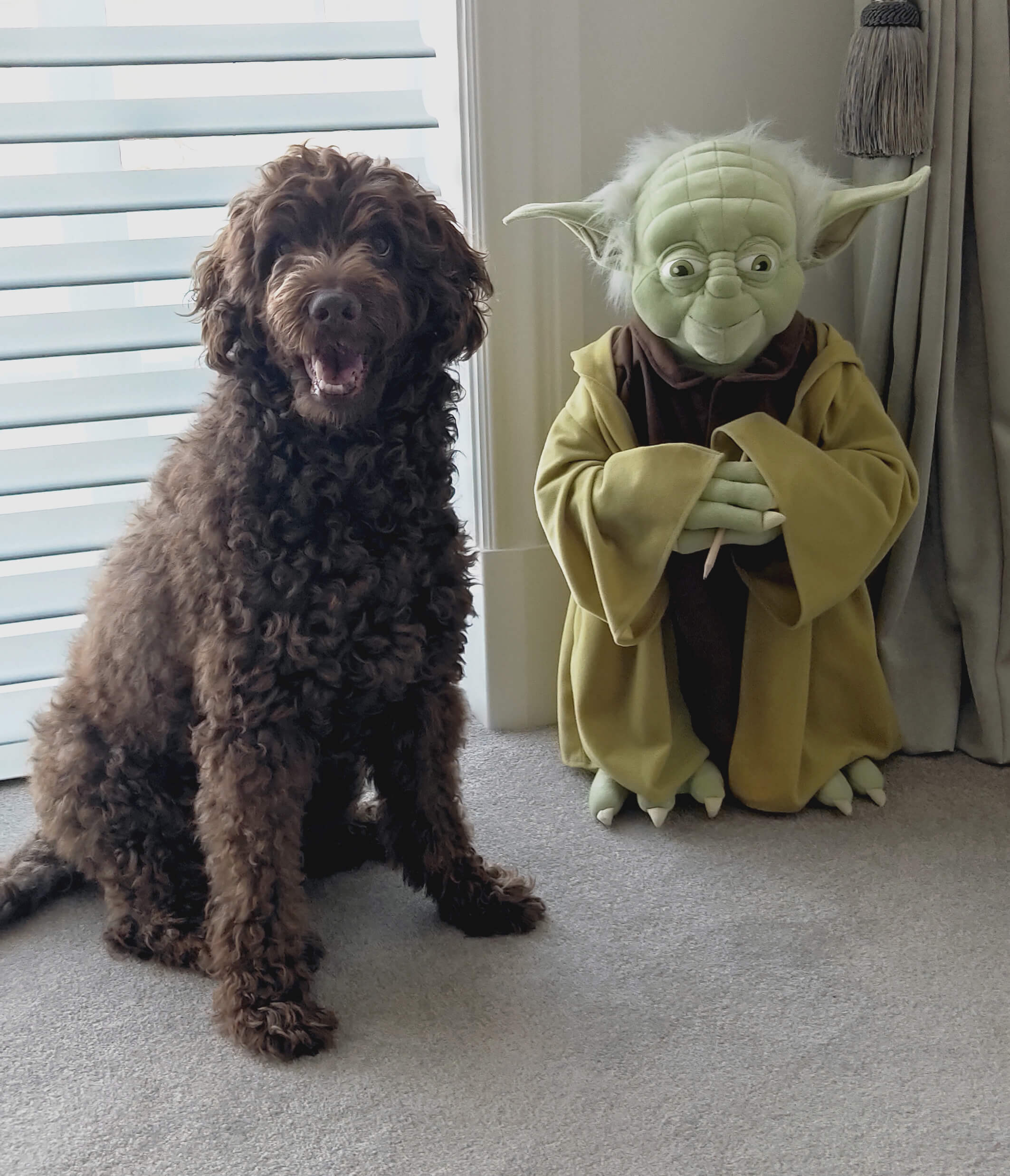 hanging out with my pal, Yoda...
But my favorite thing of all is the piano!!!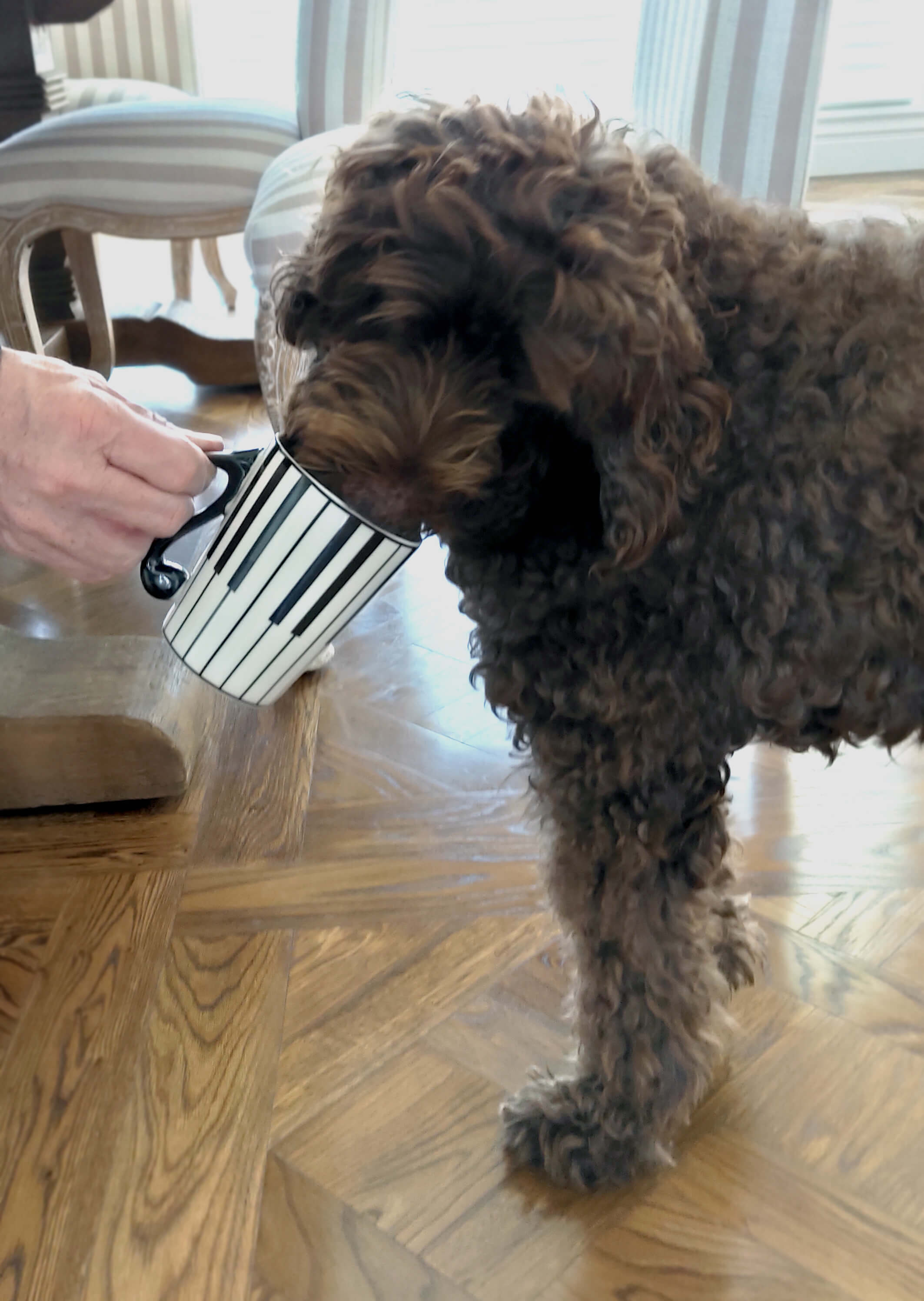 This is me having a morning coffee before my daily piano practice...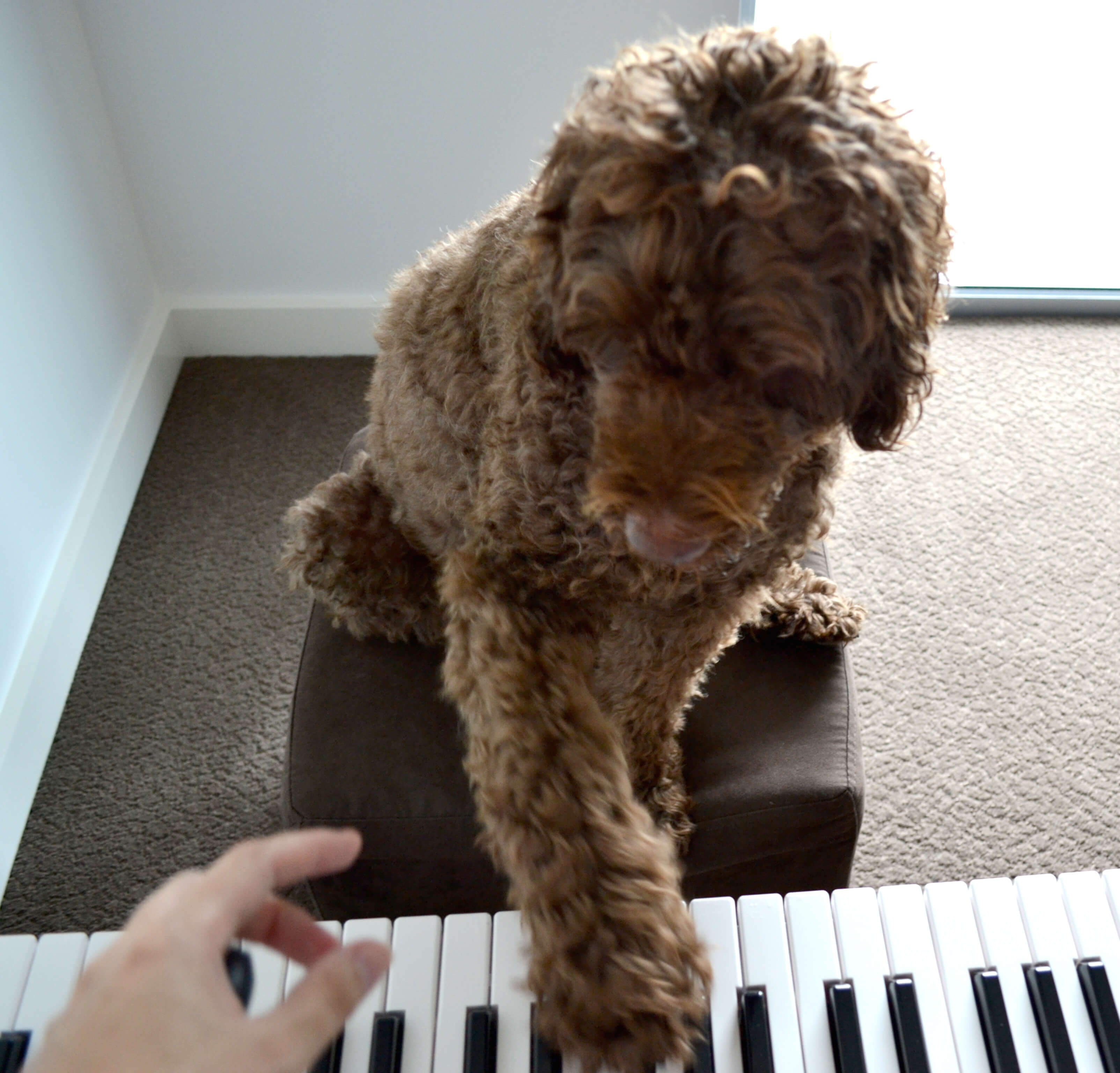 This is me when my Dad first started teaching me how to play the note Middle C on the piano.
Eventually, when I could play Middle C, he started me on very simple timing exercises (simple for humans but really hard for dogs).
And for the last several months, I've been learning my first song called 'Jack In The Box' – at first without any backing track, and then – which was Soooooo much fun – with the backing track!!!
If you haven't already seen it, check out my amazing video above to see how far I've come!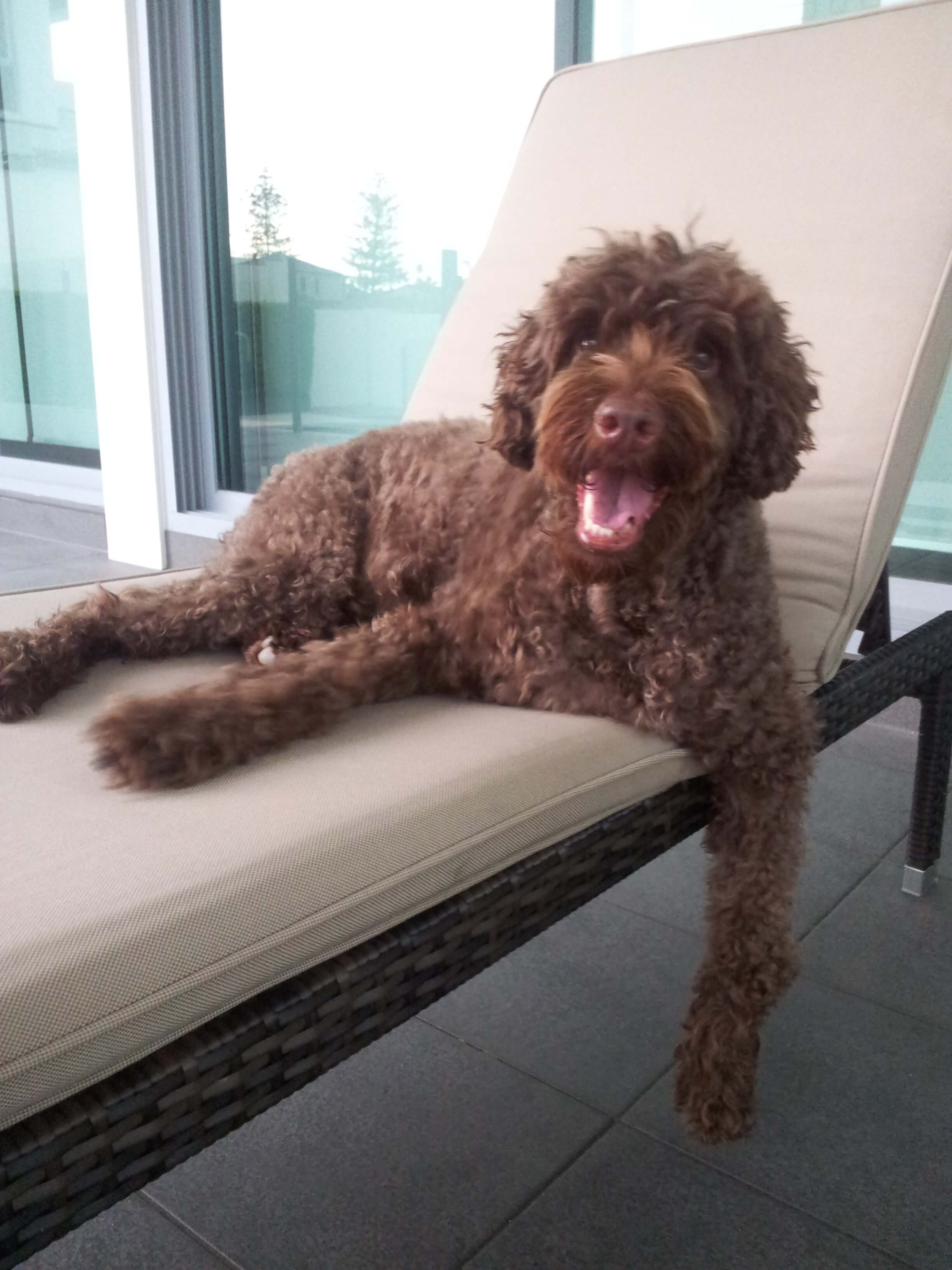 And finally, this is me recovering after practice!!!
A well earned rest I'd say!
The Takeaway From My Story...
If I can learn to play piano, anyone can!
It doesn't matter if you're ancient like me (80 in human years) or as young as 7 human years old... If you're smart enough to come when called, you'll do just fine.
So if, like me, you have a dream to learn to play piano, I have a recommendation for you... try Musiah – the world's best piano learning app.
(Yeah, I know, it's my Dad's invention, so you could say I'm a bit biased... but it worked for me!)
Honestly, with Musiah, it's super easy to learn because Musiah is the world's only A.I. piano teacher! So the app speaks to you and guides you every step of the way – just like a live teacher.
But don't take my word for it – Try it free for 14 Days.
PLUS – when you sign up for a free trial, tell 'em Hugo sent you.
Enter my name 'HUGO' in the promo code field to receive a $15 discount off your first paid lessons.*
Special Offer
Get a $15 discount off your first paid lessons (after your free trial) simply by entering this promo code: HUGO*
*Offer only available to new customers. Cannot be used with any other codes. Expires 15 January 2020.
---
Musiah Highlights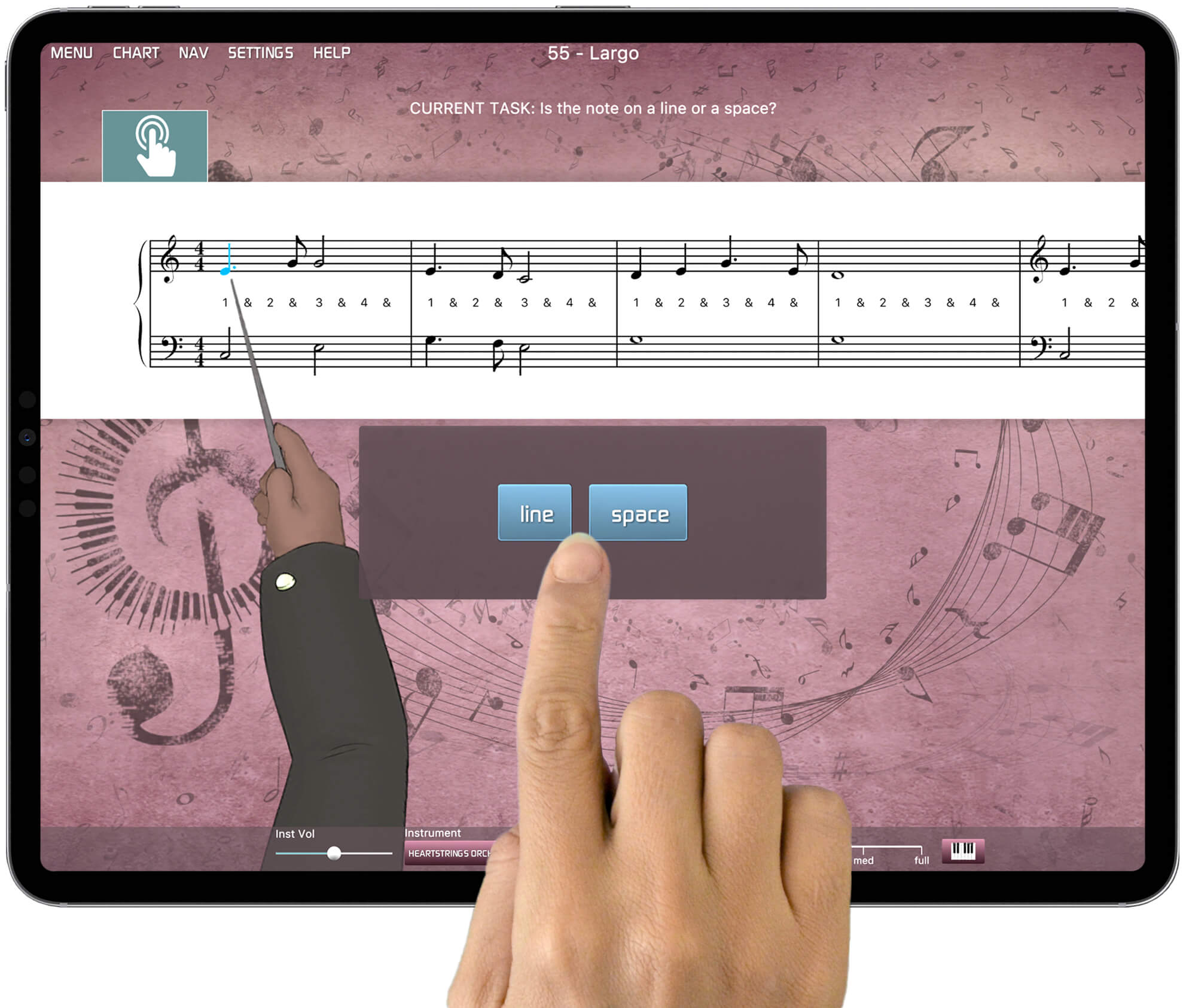 Musiah piano lessons app in action on an iPad
Read notes & play songs with both hands from day one
Provides instant, accurate feedback
Teaches music theory as well as practical learning
Incredibly effective – practice & learn 16 times faster
Prepares you for real-life performances
Up to 6 family members can learn for the same low price
Works with any MIDI keyboard / digital piano
No prior experience needed
Helpful Links
Equipment Needed
What Is Musiah?
RECOMMENDED ARTICLES
Online Piano lessons – Do They Work?
Piano Lessons For Adults
Piano Lessons For Kids
Piano Lessons For Beginners
Advanced Piano Lessons
Free Piano Lessons (on piano technique)
The Best Piano Method
The Best Piano Learning App
Learning To Play Piano As An Adult – Why it's easier than you think!
---
Related Articles