Musiah Review: Incredible Piano Lessons: I didn't like it, I loved it!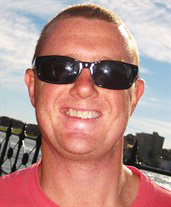 "I didnt like it, I loved it!.. Thank you Brendan for an incredible product!"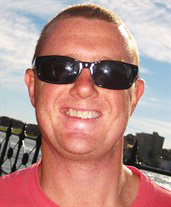 Playing piano was something that I always wanted to do, however I never really had the time or money to invest into learning properly. I love music and creating music, and piano is pretty much the base for most instruments when regarding scales, chords and melodies. I felt that there was soo much to learn and that starting from scratch would be too difficult or take too long.
Being a 27 year old who is working full time, paying off a mortgage, I also thought there wouldn't be enough time for me to learn all the theory behind music and reading music. So I was just content with going on Youtube and looking up tutorials of how to play this song or that song, which ever song I liked.
But I was never learning piano.

Then my sister told me about Musiah!
She had started learning piano through Musiah, and was absolutly loving it! I had a look at it online and thought that I would give it a go for a month to see if I liked it or not.
I didnt like it, I loved it!
From the very start Musiah makes learning the piano fun and interesting, I can now quite easily read notes off sheet music, am learning to co-ordinate my fingers for different chords and have learnt a number of different scales.
Even though in Musiah you are an 'Earthling' trying to save the universe from a alien attack, which may come off a bit 'Kiddy', it's a great way to learn and you can work at your own pace, whenever you're available.
Also for $25 a month for up to 6 people in your house can learn — it's incredible value. It gives people like myself, who would never have been able to afford piano lessons from an instructor, a chance to learn this excellent instrument!

I would recommend Musiah to anyone, of any age, who is keen to learn properly how to play piano!
Brendan Hogan has been wonderful, he has answered all my questions the day I asked him!
So thank you Brendan for an incredible product!

Leigh B - Spring Farm NSW, Australia
RECOMMENDED ARTICLES
Online Piano lessons – Do They Work?
Piano Lessons For Adults
Piano Lessons For Beginners
Advanced Piano Lessons
Free Piano Lessons (on piano technique)
The Best Piano Method
The Best Piano Learning App
Learning To Play Piano As An Adult – Why it's easier than you think!
---
Related Articles